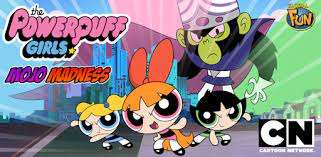 Powerpuff Girls: Mojo Madness For iOS – IPA Download
Mojo Jojo is at it again! In an effort to rule the world, the evil Mojo has unleashed his latest invention – a machine that will turn all of humanity into blabbering monkeys! It's up to The Powerpuff Girls to stop him. Fly to all four corners of the earth and defeat hordes of monkey menaces under Mojo's control. Use special powers and bonuses to go toe to toe with the mad monkey himself and save civilization before bedtime!
Show More…
---
* Fly through multiple landscapes!
* Encounter dangerous obstacles and crazy enemies!
* Play as all three Powerpuff Girls!
* Collect bonuses and power-ups to help you win the day!
—————
© 2017 All Rights Reserved. Cartoon Network, the logo, The Powerpuff Girls and all related characters and elements are trademarks of and © Cartoon Network.
Additional App Information
Category: Free Arcade Game
Latest Version: 1.0.24
Publish Date: 2020-07-13
Provider: Essential Applications, Inc
Available on: App Store
Requirements: Requires iOS 7.0 or later
Age Rating: 4+
Report: Flag as inappropriate